Today I decided to try my hand at another challenge.
Papercraft Star
is having a great challenge. This is the sketch that you were to use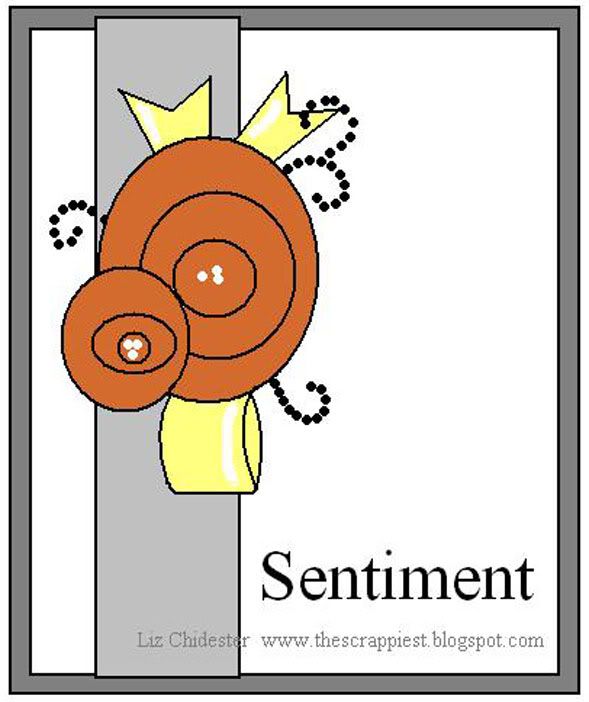 So I got out my new favorite designer paper (Stella and Rose from My Mind's Eye) and some bling that I received from my secret sister on SCS and I really liked how it turned out. This card is going to a friend who just had a bike accident and going to be off work for a while.